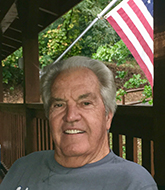 Mike Ballard
President
Building shouldn't be work for our clients.
That's my job.
I want to make it a fun process.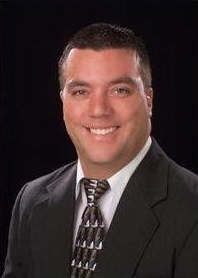 Brent Ballard
Vice President
Ballard Construction Custom Homes Inc. believe in producing excellent craftsmanship, energy efficient and high quality homes for a reasonable price.
As Published by Messenger-Inquirer January 24, 1999
Ballard Construction Builds Dream For Owensboro Family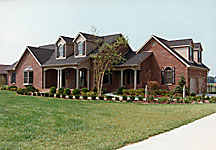 During the thirty-four years Frank Willis worked for the telephone company, he and his wife, Inez, lived in homes across the region. The Owensboro natives spent time in Elizabethtown, Louisville, and Indianapolis, building ties to each place but never setting down roots. The couple always knew that when Frank retired, they would return home. "We bought this property back in 1991," said Frank, speaking of the patch of land he and Inez own near Sorgho in western Daviess County. "We always thought that we'd like coming back to Owensboro, and this property seemed perfect.We looked around, but decided we didn't want to be over on 54, where most of the building was going on. We didn't want to be in the middle of it."
Frank left GTE in 1996, and the couple moved to a rented home in Owensboro. But renting didn't satisfy them. They wanted their own home. While many take retirement as an opportunity to relax, the Willises chose to have somebody build their dream house on that land near Sorgho. After looking around, they chose Mike Ballard.
"I wasn't familier with any of the area builders," said Frank. "I talked to a lot of people, and Mike Ballard's name kept coming up. Everyone who knew Mike had nothing but praise. We went with him, and it was one of the best decisions we've made."
If you've worked with Mike Ballard, you know what Frank's talking about. Co-owner with son, Brent, of Ballard Construction, Mike has built a thirty year reputation as a meticulous builder who pays special attention to the details. The Ballards have the know-how to give their homes the special touches, such as custom-stained wood trim, oak staircases, and beautiful exteriors. They take the time to do it right. "We don't want to build every house in the country," said Mike Ballard. "We just want to build some of the best houses in the country."
The building process for the Willises started with a visit to Mike's own home to sit down over a cup of coffee and discuss their ideas. "I was really impressed by Mike," said Frank. "We had a plan in mind for what we wanted. All we had to do was give that to him, and he helped us make it real. He had a lot of recommendations for making it better, and they all really worked out great."
That's what Mike likes to hear from his customers. "Building shouldn't be work for them," he said. "That's my job. I want to make it a fun process. They come in with an idea, and I put it together for them. They pick out the colors they want, the cabinets and everything, and I take care of it."
With Ballard Construction, the Willises were able to sit back and relax. "The thing that really impressed me was that he makes it so easy," said Frank. "Mike's easy to talk with. If you don't understand something or have questions, Mike will stop and talk to you about it until you do understand. A lot of builders, once they get on the job, it's almost like they're building for what they want, but Mike listens to you. He's very pleasant, yet very professional all the way."
Wherever you build, Mike and Brent Ballard can make your dream real. Just ask Frank and Inez Willis. "We couldn't have asked for a better experience," said Frank. "Mike made sure I knew exactly what I was getting all the way. I'd have him build for me again in a heartbeat."
To have Ballard Construction do for you what they've done for the Willises and dozens of other families in Owensboro and across the region, call (270) 929-0883 or (270) 929-0362.